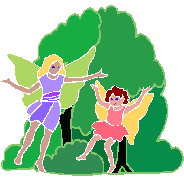 Karen has been an arts and crafts instructor for quite awhile. She has experience with adults and children in many different art mediums. She is now a dedicated soft sculptured doll designer and instructor.
Priding herself on good communication skills, all students are helped through the detailed steps to achieve their own hand-crafted doll. Loads of fun and an excellent learning experience.

This is still a work in progress to happen in the near future. Check back here for updates, or email with any ideas...